Overview"what this lesson is about"
Minor Scales
In essence this will be the same as the Major scales lesson but focusing on the darker Minor scale. This scale will help give your solos punch and great tones.
Watch The Video
Video Tab
We have tabbed these scales and you have the audio as standard; these are tabbed in E Minor.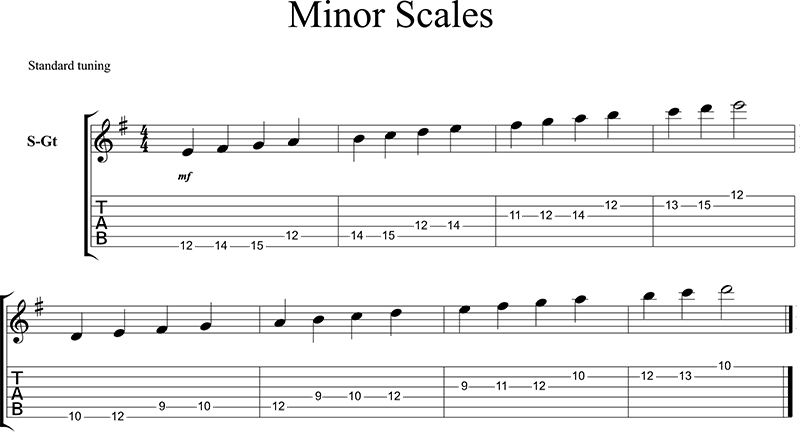 Challenge
The idea of this one is the same as challenge 13, the chords are the same, the lead just uses the Minor scale ideas from lesson 15.
Chord Challenge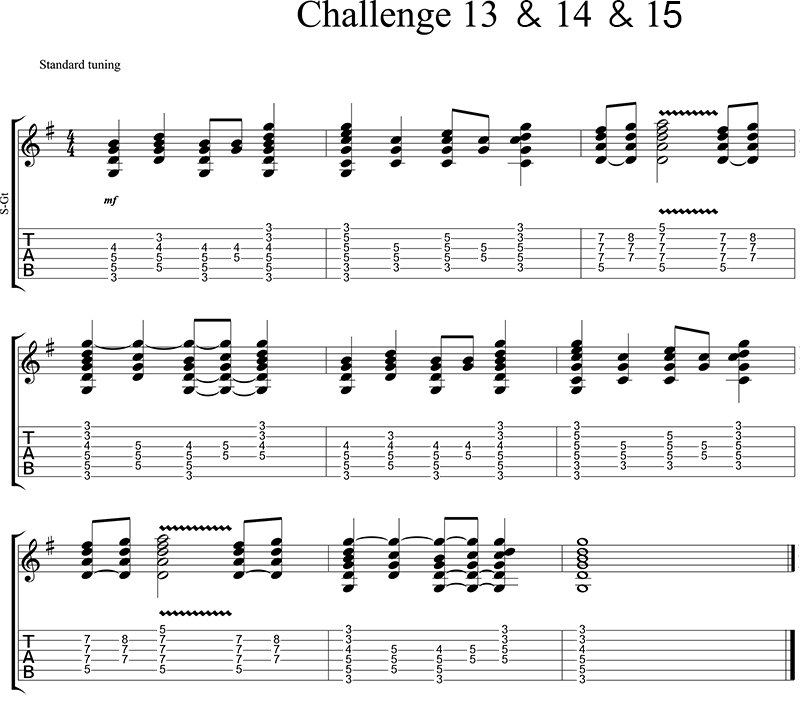 Press play on the Lead audio and strum the chords over the top.
Lead Challenge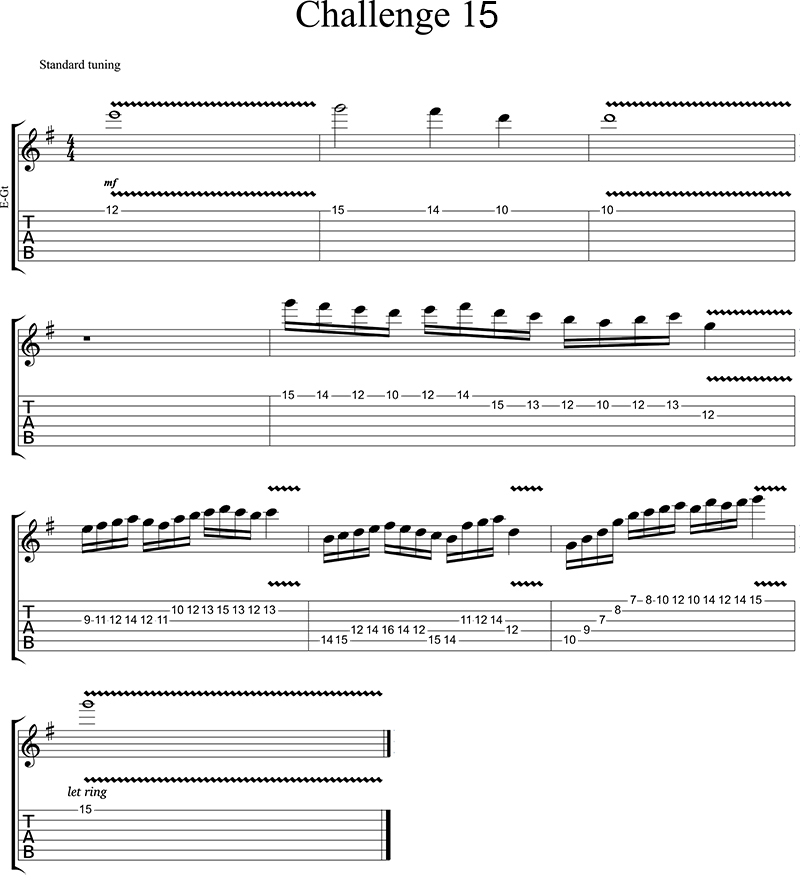 Press play on the chord audio and play the lead over the top.
Chords and Lead Combined
This is what it should sound like