Overview"what this lesson is about"
Broken Chords
Broken Chords are very similar to chords only played individually rather than simultaneously. By learning a few of these basic skills, you will be able to build upon changing fingers and chord progression.
Watch The Video
Exercise
help reading music score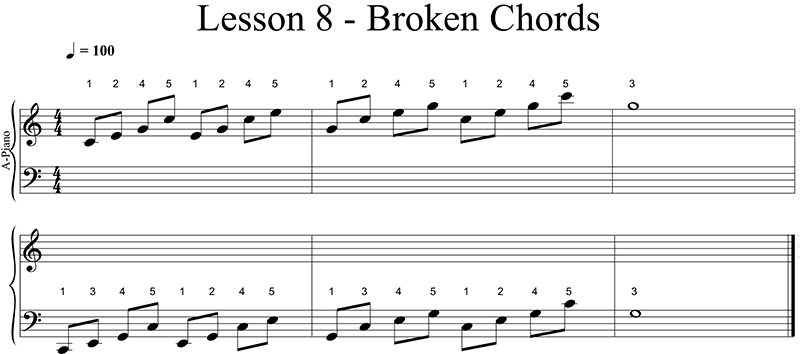 Easy Notes
These are the notes used in the score above. The right and left hands are seperated out in these diagrams.
Right Hand

Left Hand