Overview"what this lesson is about"
Playing a full scale
This next step involves playing a double octave C scale, which means playing 15 notes. You should be able to use the skills learnt in the finger exercises. Follow the finger numbers on the bars and this will help you.
Watch The Video
Exercise
help reading music score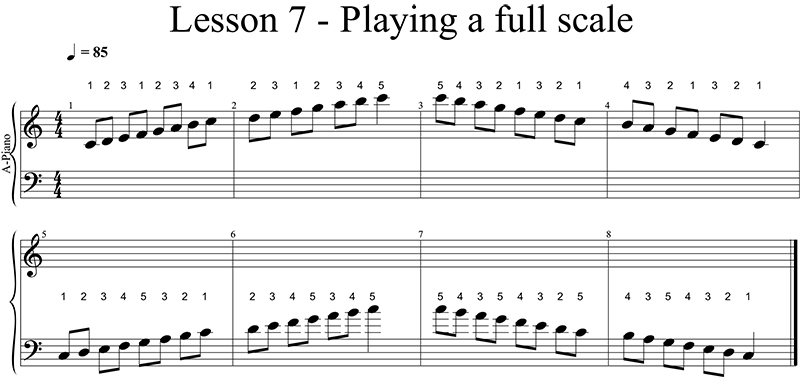 Easy Notes
These are the notes used in the score above. The right and left hands are seperated out in these diagrams.
Right Hand

Left Hand