Overview"what this lesson is about"
The Bass Gym
In this lesson we look at some great warm up exercises. You have the audio for just the bass line, the bass and drums combined and a drum backing track.
Watch The Video
help reading tab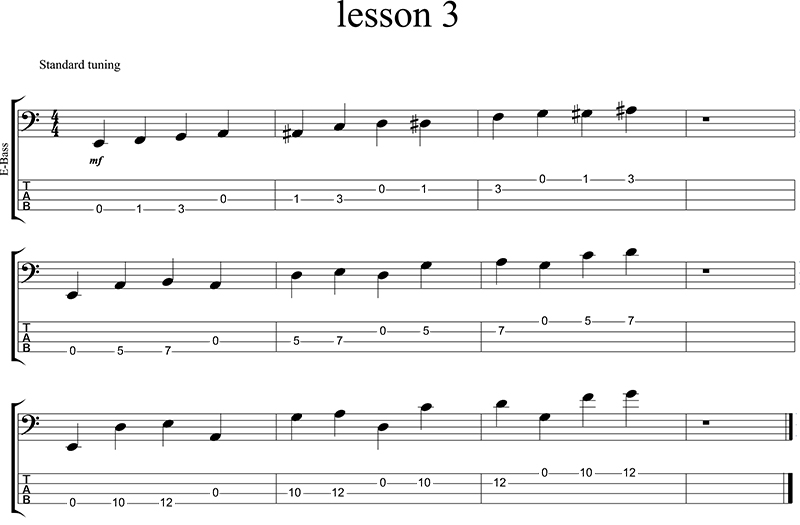 Challenge
Learn all the exercises from the lesson and get them up to speed with the drum loop.