Part 2
Practical
Chord Patterns
We have put together six chord patterns or exercises for you to have a go at. They are all tuneful and in key! This will help you move from chord to chord and help you develop and learn songs in the future.

In these six pieces/exercises we have used all the chords we covered in the Chords section of the course. This is so you can hear the chords in context and have a good chance of getting your fingers to grips with everything we covered.

They start easy and get harder as they go on; enjoy and take your time.
Exercise 1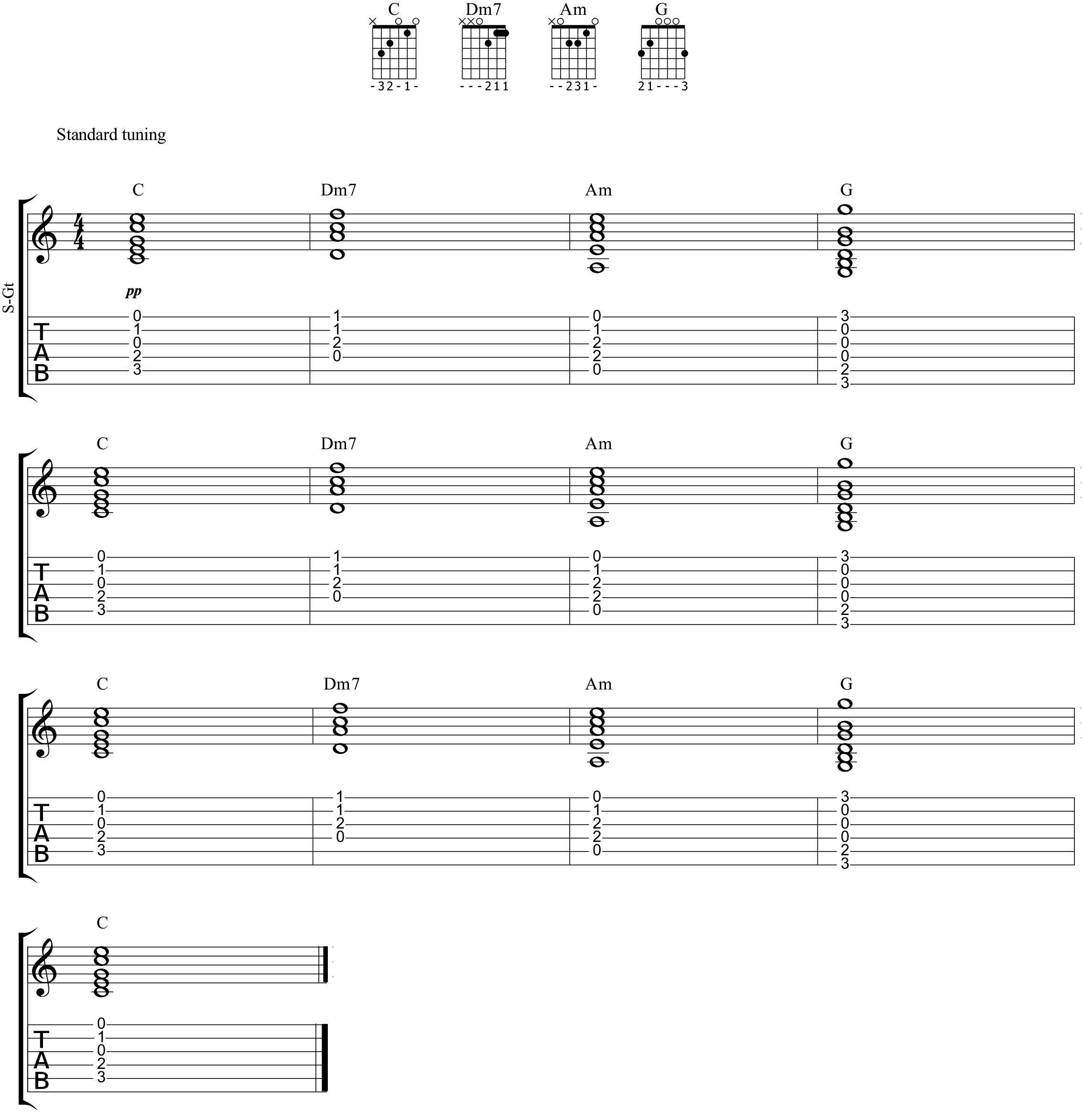 Video 9 - Exercise 1