The Tutor"who's teaching the course"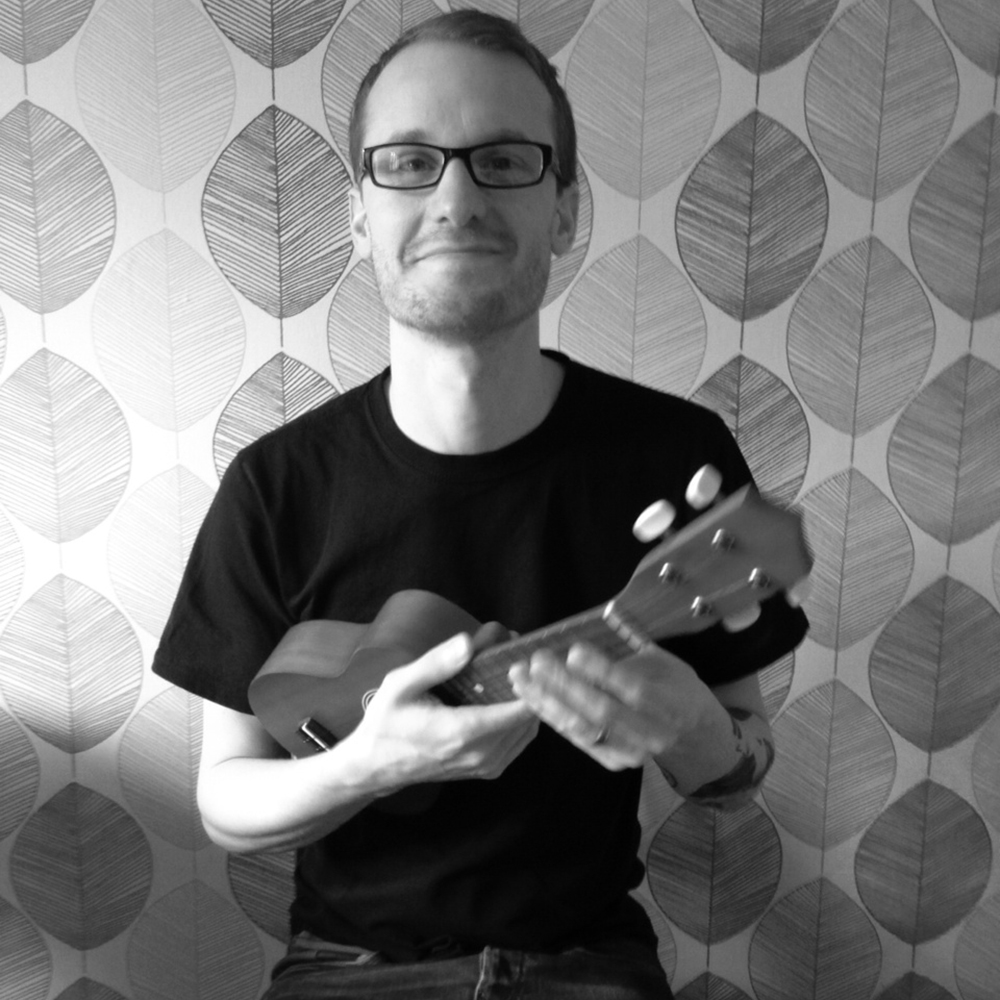 Nigel Jones
"So I have been playing guitar since I was 12, which is now over 20 years. I'm a qualified guitar teacher with over 10 years experience, a member of the RGT. I have given lessons in schools and colleges across the UK, I have taught 1000s of guitar players in groups and one to one lessons; I've had many students get distinctions in grades. I'm now bringing my knowledge of guitar and experience of teaching to Rock Star Academy. I hope you enjoy my lessons…."
Synopsis"what it's all about"
Nigel has put together a great introduction to ukulele for you, it takes you from never holding the instrument right through to playing a full piece of music. He gives you tips and tricks that will help you get the best from the instrument. The course fits into 3 sections, the first 'first look' is all about the best posture when holding the ukulele and how to strum. It also gives you a little theory and shows you the best way to produce a note. The second section is all about different chords. The last section teaches you to put it all together. The course will give you a well-rounded approach to playing ukulele; We hope you have fun and enjoy the course.
Structure"what you will learn"
Section 1 - First Look
Lesson 1 - Getting a Grip
Lesson 2 - Right Hand Technique
Lesson 3 - Open Strings and Finding Notes
Lesson 4 - Lets Get Warmed Up
Section 2 - Bag of Chords
Lesson 5 - A Look at Major Chords
Lesson 6 - A Look at Minor Chords
Lesson 7 - 7th and sus Chords
Lesson 8 - Fretted Chords the Next Level

Section 3 - Putting it Together
Lesson 9 - Dipping Your Toe
Lesson 10 - Sad Sounds
Lesson 11 - Mixing it up
Lesson 12 - Ripping it up!

Challenges"what you will play"
To run alongside this Ukulele course there is a challenge for each lesson. The challenge will reflect the lesson you have done where appropriate. They start easy and get continually harder throughout the course. We hope you enjoy these, they'll help improve your playing and don't forget to upload yourself playing to youtube or vimeo.