Overview"what this lesson is about"
Final Composition
This final composition will allow you to use all the skills learnt throughout the lessons. Hope you enjoy playing it as much as I enjoyed writing it ..........
Watch The Video
Exercise
help reading music score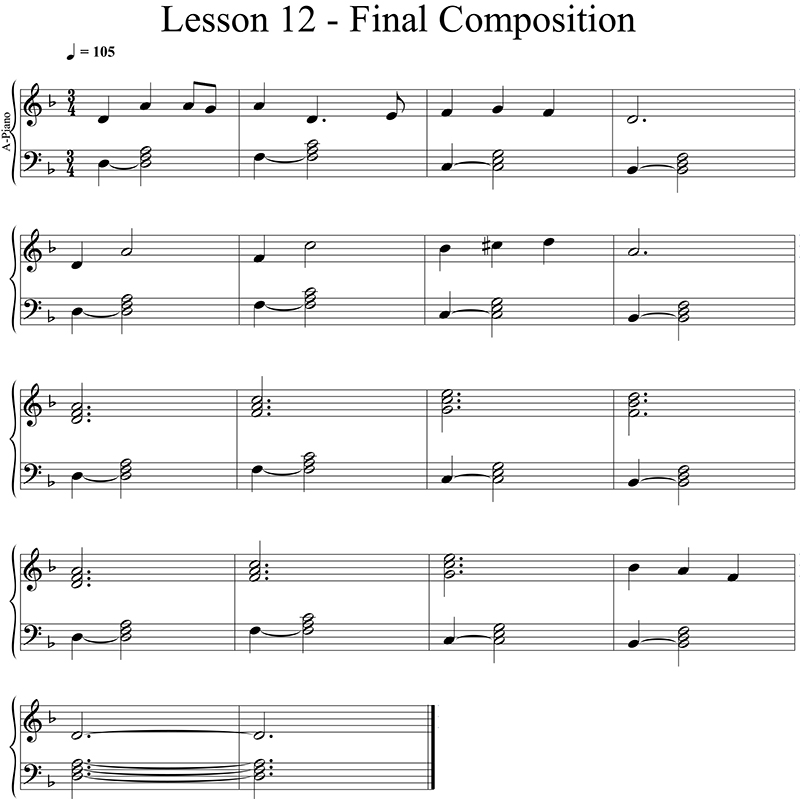 Easy Notes
These are the notes used in the score above. The right and left hands are seperated out in these diagrams.
Right Hand

Left Hand